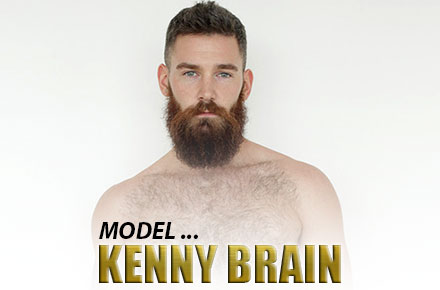 Today's crush is Big Brother Canada's Kenny Brain. Kenny has become a bit of an Internet sensation after parading around the Big Brother house in nothing but his underwear, all oiled up and dancing around. Kenny's also becoming a blog favorite due to the huge beard he sports. Kenny's gay, 25 years old and a model that describes himself as "ambitious, confident, and intelligent." I find myself attracted to the body but on the fence about this Walt Whitman-like beard. There are pics of him more scruffy and clean shaven and I think he looks a billion times hotter when rocking a more trimmed beard. Check out the video below of Kenny in his briefs below.
Follow The Man Crush Blog on Twitter | Facebook | Tumblr | Pinterest | Newsletter
Click on thumbnails to view larger images.