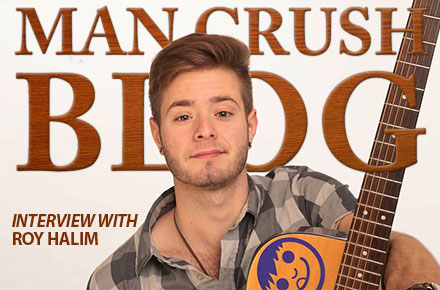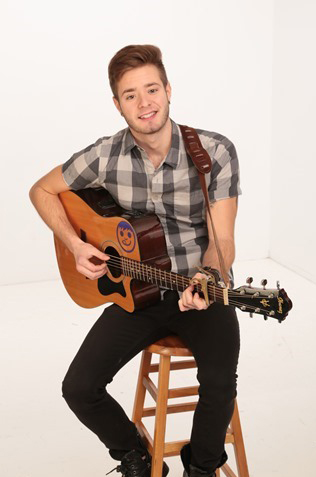 This week I had the chance to interview singer Roy Halim. With his sights set on breaking into the music industry, Roy's someone you need to keep your eyes on. He recently released his first EP titled Mindless [purchase it from iTunes here] and wants to give a voice to those that'd normally go unheard and unspoken for. You can follow Roy on Twitter @RoyHalimMusic, find him on Facebook and check out his Tumblr.
Ice Breakers
Man Crush: Let's warm up with some random questions. Who's your musical idol?
Roy Halim: My musical idol is Alex Gaskarth from the band All Time Low. He was one of the main reasons I joined my first band in high school.
What's the most embarrassing track in your iTunes library?
Probably would have to be the artist Lil' Mama and her song "Lip Gloss."
What musical show would we be most likely to see you on–The Voice, American Idol or Glee?
Well, I've auditioned for The Voice and America's Got Talent. I'd like to try out for American Idol next year so I'd say I'd most likely be seen on American Idol! [laughs]
You have the chance to duet with anyone, dead or alive or in-between like Britney Spears, who would you choose?
I would KILL to do a duet with either Elton John or Ed Sheeran!
Who do you currently have a man crush on?
Adam Levine when he has a beard and Jake Gyllenhaal always.
Background
Since this may be many people's first exposure to you, give us the 411 on you. How'd you get into the music scene?
It started back in freshman year of high school when I joined my first band as the lead singer. Before that I taught myself guitar by barricading and always singing whenever I got the chance.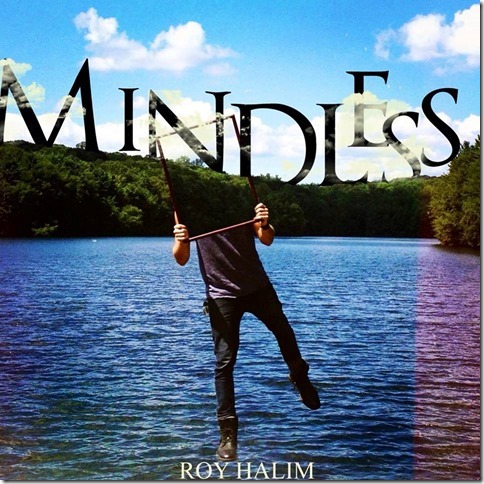 With the success of someone like Steve Grand, do you think your sexuality matters to your music career or should it be a non-issue?
Non-issue, without a doubt. Talent does not need a label, nor does a human being.
Has coming out changed or re-defined your music any? From our chatting behind the scenes I know it seemed to lead to you striking out on your own.
I don't think it has. It definitely showed me who's real in this business and who will stick by my side no matter what I believe in, which is awesome. It's also, unfortunately, showed me who's ignorant and closed-minded. In my opinion, I don't think they're going to make it far being closed-minded. This business is filled with LGBT people who are proud of themselves and are very successful.
Talk some about your new EP, Mindless. What does the title refer to and what can people expect from it, sound and style wise?
The title is Mindless! I came up with it because the point in my life where I left my band lead me to lose my mind—I had no idea what to do so I asked myself why not write my own solo CD and do things on my own a bit?
What do you hope to accomplish through your music?
I want to be a voice for the people who never had one growing up. It was a bit absent in my life and I want my music to be some type of support for the kids that lack support from friends and family. I want to be living proof that you can do anything you want if you set your mind to it!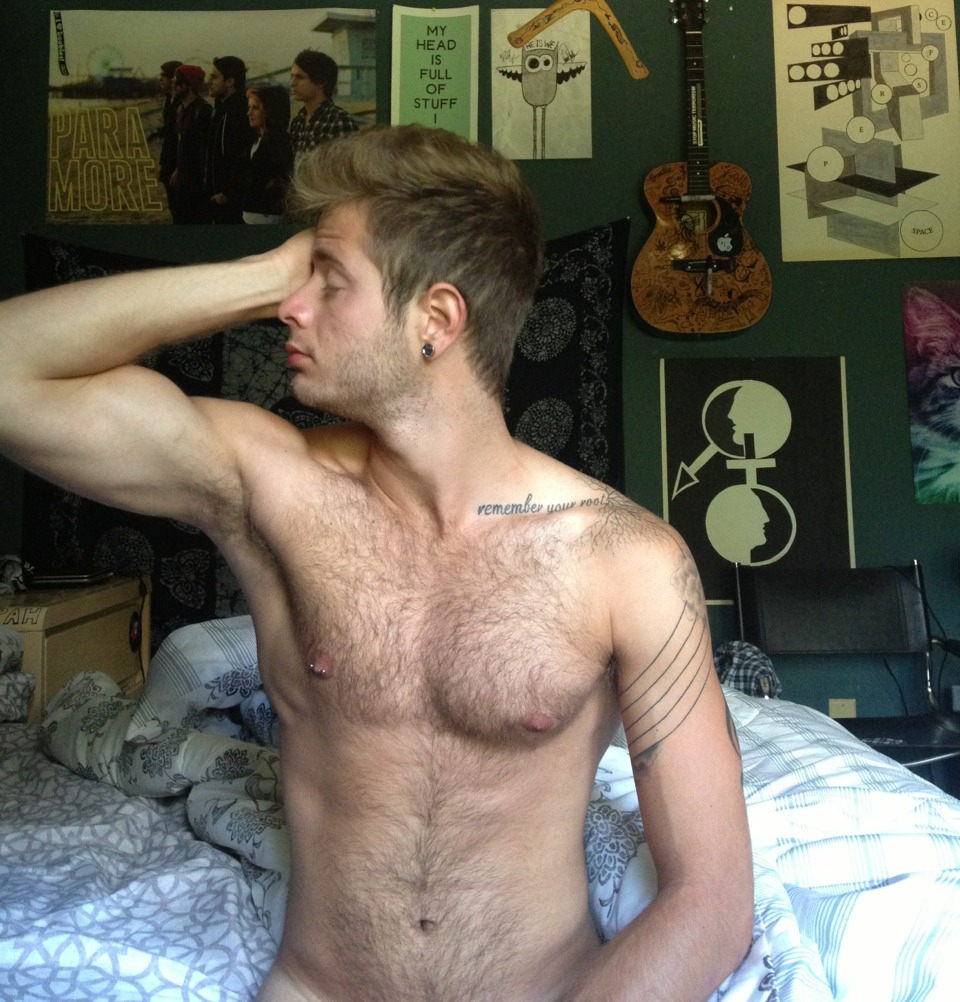 Fitness
From peeking at your Tumblr I get the impression that you spend a good amount of time working on your fitness. What's your workout regimen like?
I do! My workout routine for beginners is actually posted on my blog under "Workout Routine." [link: roy-ality.tumblr.com/tagged/workoutroutine]
I train heavy volume now which includes very heavy weight but light reps. I workout two muscle types every day except two days a week. I do chest and tris, back and biceps and so on. I've been getting some good results because I've been watching what I eat as well, but now I've started working at my gym as a front desk person and need to bulk up and put on some mass because compared to the other employees I'm very small!
Since you're a singer and all up in the music scene, recommend to us some must-have tracks on a workout playlist?
Ah, yes! [laughs] I workout to many local and underground types of music. Recently I've been lifting to Of Mice & Men and have been doing some cardio to bands like You Me At Six, Great Big World and Fall Out Boy. Not many people have my music preferences. [laughs]
With shows like The Voice that put emphasis on talent over looks, but these artists that come out of the show don't seem to find any success, do you feel appearances and your fitness does play a large part in how successful you are?
That's a tough question. My good ole friend Cassadee Pope won last year's The Voice and I used to open up for her old band back in high school. Personally, I see looks and talent helping someone get noticed but that hasn't always been the case and it shouldn't be.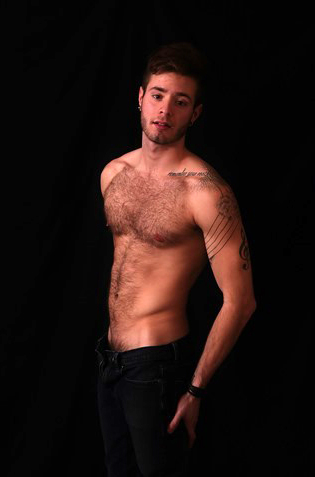 Personal
Some of the best musical artists are forged out of tough situations and circumstances. What challenge have you faced that's positively impacted your musical ambitions?
I went through a very rough depressed state of mind during high school. I had trouble coming out through high school and used to self mutilate over kids bullying me. I couldn't handle the stress. I have made friends that have been through similar experiences and I couldn't ask for any better people to surround myself with. It definitely helped me write more positive music and I think if I never had the music to help me cope I wouldn't be here today.
Do you worry that people won't be able to overlook your sexuality when listening to your music?
Nope, it hasn't stopped anyone yet. If people can't see past my sexuality, then I don't want them listening to my music.
Your Mindless EP is out now. What can people expect from you next?
I'm currently writing an LP and working on a summer tour as well as a music video for one of my tracks off Mindless.
You get the final word! What parting thought or message would you like to leave with the readers and your followers?
I want to thank YOU so much for interviewing me! Have always loved the Man Crush Blog! I also want to thank the people who are reading this and who have currently purchased my EP! I can't wait to start this journey and I'm more than happy I'm not alone anymore!