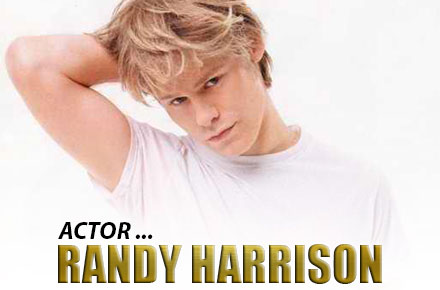 Since I didn't have a blog back in the early to mid 2000s, I never really had the chance to tweet about my television obsession of that time, Showtime's Queer as Folk. Like any teen with any hormones and common sense, one of the actors from the show that I was a bit enamored with was Randy Harrison that played Justin. I both hated and loved Justin, hated him for somehow magically coming out and landing a hot boyfriend like Brian (played by Gale Harold) and yet loved him because he didn't always have the best luck at life. Randy was born in 1977 in New Hampshire. Following Queer as Folk Randy has done a lot of theater work including roles in Equus, Ghosts and Waiting for Godot. Randy co-founded Arts Bureau (tAB) in 2006. You can follow Randy on Twitter @RandyHarrison01.
Follow The Man Crush Blog on Twitter | Facebook | Tumblr | Pinterest | Newsletter
Click on thumbnails to view larger images.