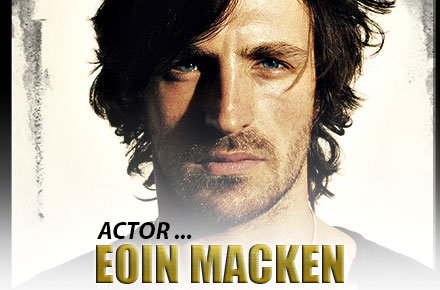 Each year I seem to add on another trait to what makes a guy "crush-worthy" in my view and this year it seems to be long hair on top of scruff. So my heart … and ahem, other vital organs, were all a flutter when I discovered actor Eoin Macken. He has a bit of everything! Scruff, a nice build, long hair you wouldn't mind running your fingers through or tugging on during umentionable physical activities requiring two half-naked individuals. He was born in Dublin, Ireland, in 1983. Eoin's known for his role of Sir Gwaine in the series Merlin but has also appeared in other series including Fair City, The Tudors and the upcoming show The Night Shift. You can follow him on Twitter @eoinmacken.
Follow The Man Crush Blog on Twitter | Facebook | Tumblr | Pinterest | Newsletter
Click on thumbnails to view larger images.