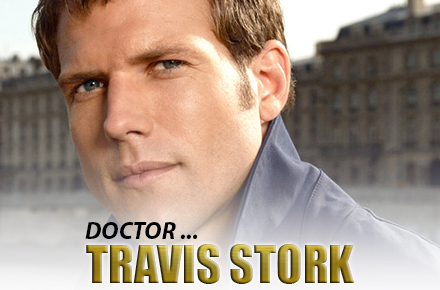 With the holiday season comes the ability to clear off ye ole DVR. One show that I tend to watch on-and-off is The Doctors. Now, Dr. Oz is where I go for all the real need-to-know information but The Doctors is where I go for the eye candy that is Dr. Travis Stork. Some of you may remember Travis as being on The Bachelor back in the day but nowadays he's the main host on The Doctors. My favorite episodes is where Travis either gets shirtless, dresses in gym clothes or shows off his muscles for the sake of trying to get us to be healthy and fit. You can follow Travis on Twitter @TravisStorkMD.
Follow The Man Crush Blog on Twitter | Facebook | Tumblr | Pinterest | Newsletter
Click on thumbnails to view larger images.