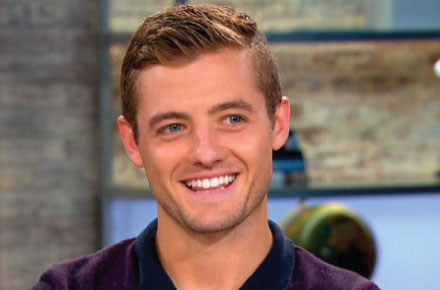 Soccer player Robbie Rogers has had everyone talking this year when he came out, retired from playing soccer but soon returned as he started playing for LA Galaxy. Recently, Robbie spoke with the BBC and had a bit of a retrospective and seemed surprised that his coming out didn't spark more discussion from other players.
Robbie told BBC Newsnight, "I've received phone calls and I've spoken with all my friends here in the UK and around the world that have supported me, but I haven't had one message from a [gay] footballer … It reminds me of the fear that I had–you remember that atmosphere and how it made you feel. It just shows there's a huge problem. What do you do to change that, do you try to support them to create an environment that would support them to come out and they would feel comfortable in? It's really tough."
What do you think? Are other footballers simply in the closet or is this a case of there simply not being many gay players in the league that feel the need to talk?
Source: BBC
Follow The Man Crush Blog on Twitter | Facebook | Tumblr | Pinterest | Newsletter