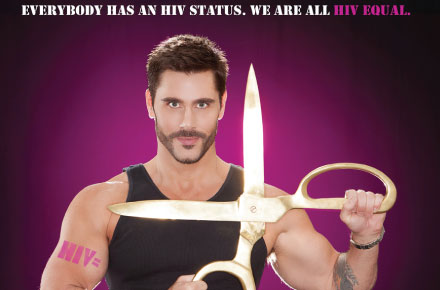 You may have seen a new photo campaign taking over your social media, similar to the NOH8 campaign. With this campaign, it's setting out to redefine how society thinks about HIV and an individual's status. From the HIV Equal website:
HIV Equal is a national multimedia campaign that aims to end HIV stigma and promote HIV testing by creating a social art movement that changes the way people think about HIV and which reopens the national dialogue about HIV.
Some of the men that've taken part so far and been photographed include Adam Bouska, Boomer Banks, Brandon Liberati, Craig Ramsay, Eddy Barrena, Jack Mackenroth, Nick Adams, Pablo Hernandez and Colton Ford, among others. To find out more about HIV Equal visit its website www.hivequal.org and follow on Twitter @HIVEqual.
Follow The Man Crush Blog on Twitter | Facebook | Tumblr | Pinterest | Newsletter