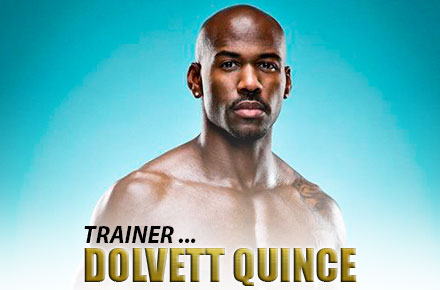 My new plan for 2014 is to get morbidly obese so I can get onto The Biggest Loser and be worked out by Dolvett Quince. Ok, maybe getting obese for the purposes of having some one-on-one time with Dolvett isn't a good idea but my Lawd, I'm crushin' hard on this gorgeous man! Dolvett was born in Stamford, Connecticut and has established himself as an expert in fitness and health. In 2004 he opened a personal training studio in Atlanta named Body Sculptor. He recently released a book The 3-1-2-1 Diet: Eat and Cheat Your Way to Weight Loss – Up to 10 Pounds in 21 Days. You can follow Dolvett on Twitter @dolvett.
Follow The Man Crush Blog on Twitter | Facebook | Tumblr | Pinterest | Newsletter
Click on thumbnails to view larger images.