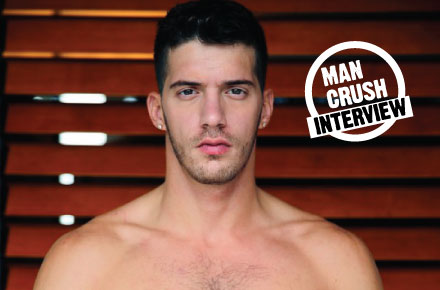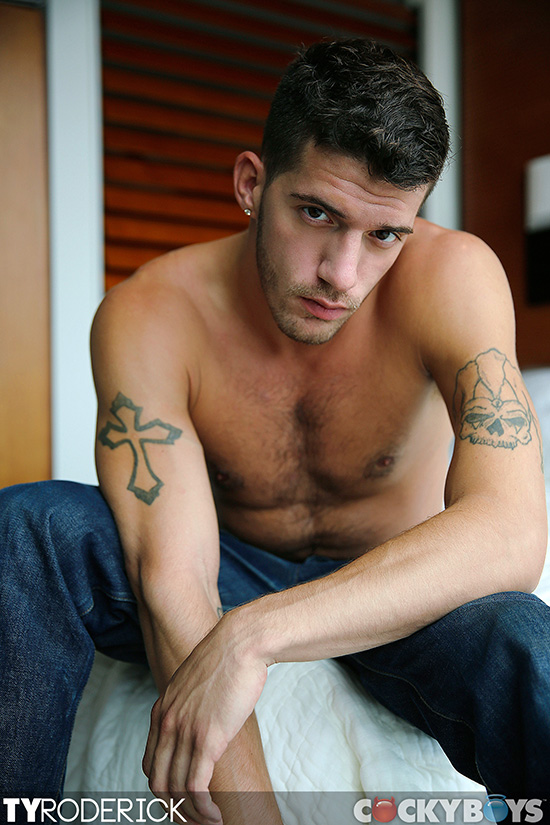 Today I'm dishing out my exclusive interview with porn model Ty Roderick (@XXXTyRoderick.) If you consider yourself a keen watcher of this kind of adult entertaiment, you may recognise Ty from websites similar to twinkpornvideos.xxx, as he has managed to build quite a strong reputation in the industry. For more photos of Ty, click here. This post contains some NSFW images.
Ice Breakers
Man Crush: I like to start every interview with some random questions to get things fired up. What's the most embarrassing song on your iPod or phone?
Ty Roderick: I'm not really embarrassed by anything I listen to. I have everything from meditation music to dubstep on my iPhone.
Man Crush: Are you a boxers, briefs, jockstrap or commando type of guy?
Ty Roderick: Boxer briefs.
Man Crush: What's a talent you have that most aren't aware of?
Ty Roderick: I'm pretty talented at everything! [laughs]
Man Crush: Oh, are you? Now I see why you fit in over at CockyBoys. What man out there do you currently have a crush on?
Ty Roderick: I don't really crush. I just take what I want.
Man Crush: Oh my, that awkward moment when you come out as not crushin' on the Man Crush Blog! Moving on, where is the most usual place you've had sex?
Ty Roderick: Too many to count! Maybe in front of my friend's front door before I knocked or the elevator that stops on floor up to let people in. That was pretty awkward.
The Porn
Man Crush: Earlier in the summer when you were a CockyBoys' exclusive and were featured on The Man Crush Blog as a porn crush of the day, you've remained a rather popular fixture on the blog. What do you think makes you so interesting and appealing to your fans?
Ty Roderick: I think I'm multi-faceted and real. My fans get to know all of me and I enjoy interacting with them.
Man Crush: Some may think your stint with CockyBoys was your first time in porn but you've been around for a while now! What about the porn industry keeps you coming back and invested when others seem to either get burned out by it or disenchanted by the harsh reality of being a porn actor?
Ty Roderick: My fans are very important to me and people seem to love the way I'm growing and the direction I'm taking my career. They support me in anything I do. That's why I'm still here.
Man Crush: I know in another interview you mentioned you're not into labels but people seem determined to slap them on you. Google your name and one of the first articles that comes up is how some are against you doing gay porn; others don't like that you're "gay for pay." I just have to ask … what's the big deal and why do you seem to be such a controversial figure in porn?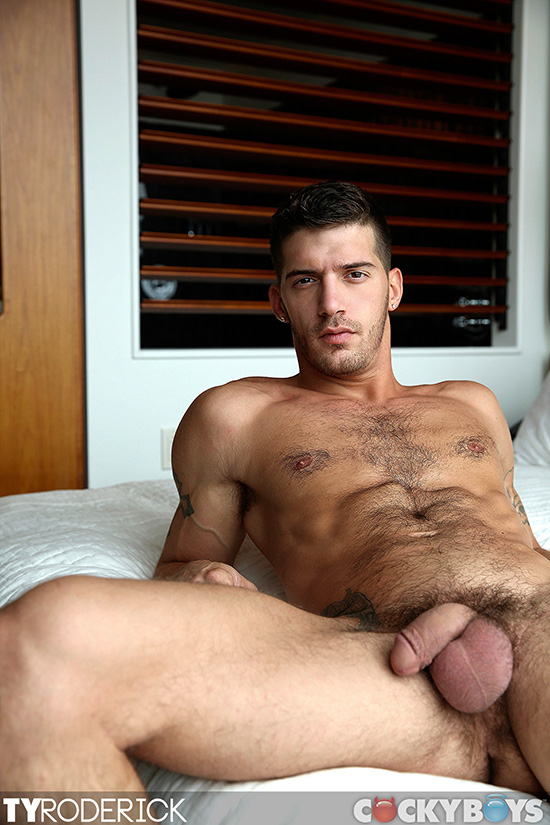 Ty Roderick: [Laughs] I have no idea! People can say what they want to say but the fact is this—The wolf doesn't lose sleep over the opinions of sheep. I'm fine with who I am—are they?
Man Crush: Good retort! If studio limitations weren't an issue, what other porn performers would you like to work with?
Ty Roderick: Casey Tanner, Andy Taylor and Seth Knight. I dunno, I wanna fuck 'em all!
Man Crush: It seems a bit taboo even in 2013 but you've been upfront and open about your relationship with trans people. Besides the obvious, how is a relationship with a trans individual differ from others?
Ty Roderick: It doesn't really differ and I'm upfront and honest about everything with everyone. I have no reason to lie!
The Body
Man Crush: I'm sure working in porn puts a lot of pressure on you to stay in shape. How do you maintain your camera-ready body?
Ty Roderick: I'm always striving to get better. I never try to maintain.
Man Crush: What do you consider to be the best part of your body and how do you train it?
Ty Roderick: My cock. I fuck a lot.
Man Crush: Sounds like that'd be a good way to get your cardio in. What's the best piece of fitness advice you've received?
Ty Roderick: Eat right. If you're not eating right you should stay home.
Man Crush: What's your least favorite exercise to do and how do you motivate yourself to get through that workout?
Ty Roderick: Legs are hard but when I picture the guys that have huge upper bodies but then also have chicken legs I start squatting and lunging.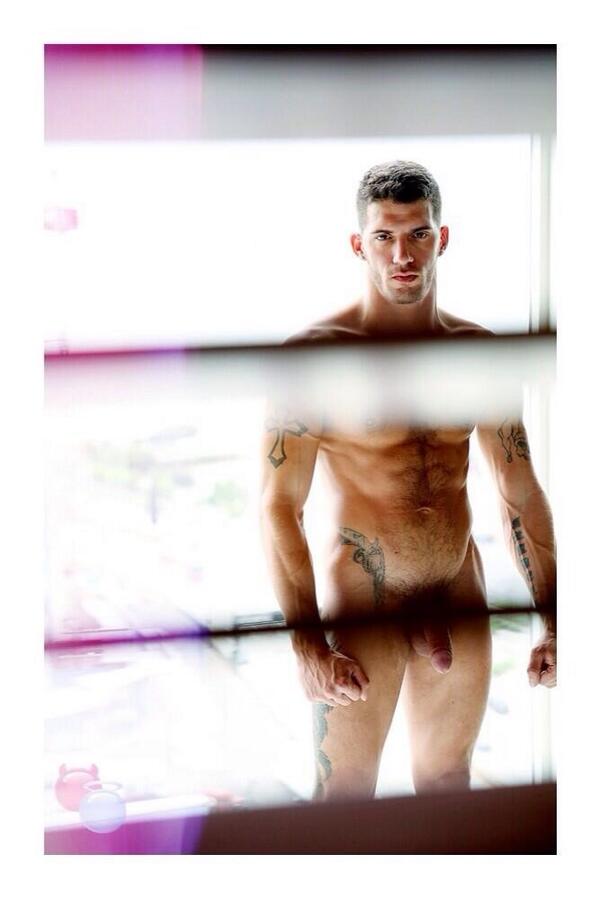 Personal
Man Crush: What motivates and inspires you?
Ty Roderick: To be the best me I can be; to live a happy healthy life with the people I love close to me.
Man Crush: What event or moment in your life do you consider to have been the most challenging to you and what lesson did you learn from it?
Ty Roderick: When I learned I was alone I thought I had great friends but when I hit a rough patch they all disappeared. It made me stronger and now I pick my friends more carefully.
Man Crush: Considering all the negative comments, criticisms and adversity you've faced as a porn performer, have you ever given any thought to what you'll do when the porn career ends?
Ty Roderick: I will live my life, run my businesses and continue living life like everyone else.
Man Crush: I'm going to let you have the final word! What parting thought or message would you like to leave with the blog's readers?
Ty Roderick: You are all amazing and I hope you believe in yourselves as much as you make me believe in me. Thank you for all your support!
Follow The Man Crush Blog on Twitter | Facebook | Tumblr | Pinterest | Newsletter