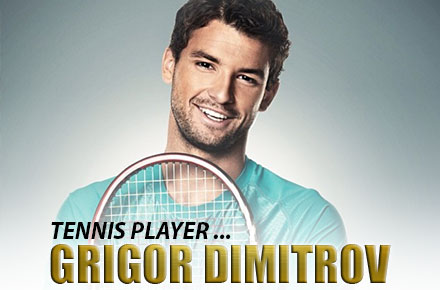 Since it's the last day of the month and today is all about trying out new things, here's an athletic crush that isn't rugby or soccer-related! Check out tennis player Grigor Dimitrov. Now, for you non-tennis fans or gays that aren't into sports beyond checking out cute guys, Grigor is dating blond bombshell Maria Sharapova. Grigor was born in 1991 in Bulgaria. This hottie is 6'3″ tall and 179 lbs and has an adorable face and nice lean-tight body that's kept in shape by chasing balls around the court. I chase balls and knock a few around too but still don't have a hot body like Grigor! You can visit his website www.grigor-dimitrov.com and follow on Twitter @GrigorDimitrov.
Follow The Man Crush Blog on Twitter | Facebook | Tumblr | Pinterest | Newsletter
Click on thumbnails to view larger images.