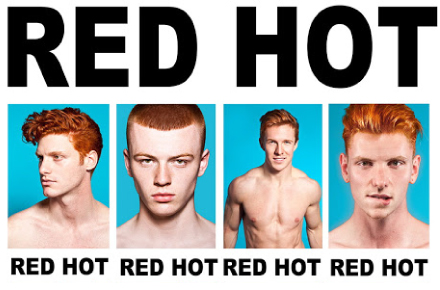 For those ginger aficionados, you may want to check out photographer and director  Thomas Knight's upcoming exhibition, 'Red Hot.' On his website he writes, "'Red Hot' is Thomas Knights' first solo exhibition and is set to premiere in London at the end of 2013. It features a cast of high profile and good looking red-headed males (models, actors, artists and more) and is in line with the Anti-Bullying Alliance. The exhibition has been reblogged on Tumblr over 30,000 times and has a growing Facebook following." A teaser video as well as some hot photos from the exhibition are below. Visit Thomas' website www.thomasknights.com for more information and check him out the Facebook page for the exhibition here.  Source: karlismyunkle.com.
RED HOT trailer from Thomas Knights on Vimeo.
Follow The Man Crush Blog on Twitter | Facebook | Tumblr | Pinterest | Newsletter
Click on thumbnails to view larger images.