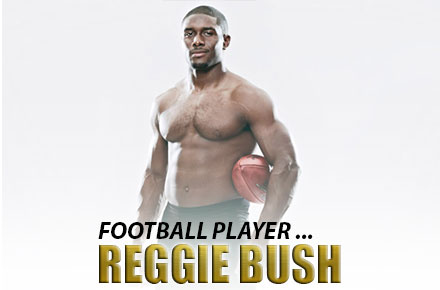 I could probably make an entire category on this blog dedicated to former Kardashian boyfriends. I recently saw Reggie in a commercial by Samsung where he was all shirtless, ripped and dripping wet and lemme say that soon after that commercial I felt a bit wet, too. Reggie is a running back for the Detroit Lions. When he isn't scoring on the field, he's promoting different brands and being a model while putting that glorious body of his to work. You may also remember that dark period in his life when he dated Kim Kardashian. Thankfully he escaped mostly unharmed from that venture. Reggie was born in Spring Valley, California in 1985. You can follow Reggie on Twitter @ReggieBush.
Follow The Man Crush Blog on Twitter | Facebook | Tumblr | Pinterest | Newsletter
Click on thumbnails to view larger images.