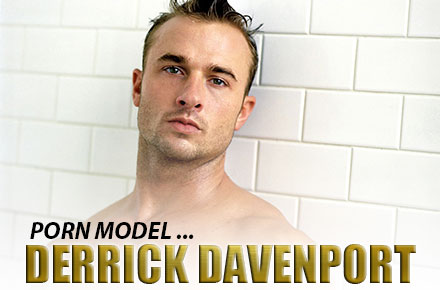 While today's crush isn't necessarily a porn model as many that land in the "fluffer" category are, he is a guy that's known well for getting naked. Derrick was voted Playgirl's 2006 Man of the Year. Derrick is from Florida and an ex-Marine which explains why he has such an amazing and ripped body. Derrick is from South Carolina and following his Playgirl debut he went on to make a very complete exercise video, Derrick Davenport's Complete Circuit Training. Today's gallery includes photos by Tom Ackerman. Some of the images in today's gallery are NSFW and intended for those 18 years or older. 
Follow The Man Crush Blog on Twitter | Facebook | Tumblr | Pinterest | Newsletter
Click on thumbnails to view larger images.