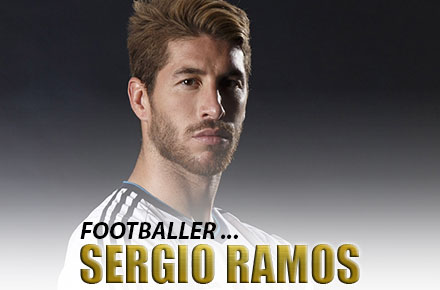 I'm crushin' hard–and I do mean hard, boys–on Spanish footballer Sergio Ramos. After seeing his ripped torso on the over of Men's Health (it's part of the gallery below) I knew he had to be on the blog. Sergio was born in 1986 in Camas, Seville. This 6 feet tall hottie is a central defender for Real Mardid in Spain. I'm all about that scruff and the tattoos though I'm a bit on the fence with that weird bleached-blond phase he went through. You can follow him on Twitter @SergioRamos and on Facebook.
Follow The Man Crush Blog on Twitter | Facebook | Tumblr | Pinterest | Newsletter
Click on thumbnails to view larger images.