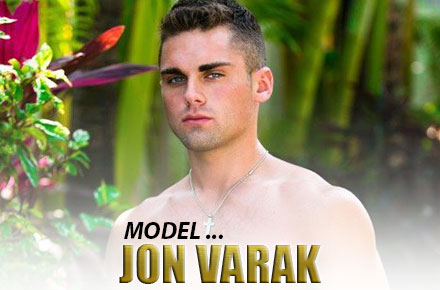 So, I'm pretty obsessed with just about all the Andrew Christian models, as some of you may have already guessed. This week I'm shining my spotlight on Jon Varak. Where to begin on why I'm crushin' on him. Well, first it's the eyes. Then it's that tight body and the abs. The lips. Pretty much everything head to toe, Jon Varak has me stroking my chin–and perhaps other body parts–going, "Yasssss." You can check out Jon's Facebook page or follow him on Twitter @Jvarak007 for more photos and information. Some of the photos in today's gallery are from Jon's Instagram account jonvarakofficial.
Follow The Man Crush Blog on Twitter | Facebook | Tumblr | Pinterest | Newsletter
Click on thumbnails to view larger images.