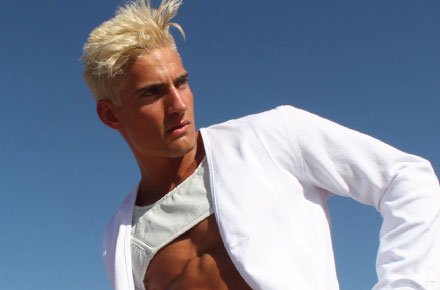 As you all probably know by now, Rufskin is one of my favorite brands so imagine my delight in finding out the company's launched an online photographic essay about some of it's hot photo shoots. On its blog Ruftalk the company writes, "California offers so many interesting and beautiful locations that we are constantly finding use for extra photographic stories to portray. Below is a sampling of what we dubbed "PLANET PURIFOY," named after the artist who created a fantastic collection of assemblage sculpture made out of items he discovered in the desert near Joshua Tree. The model is Logan Swiecki-Taylor and photographed by Coats & Pouches for Studio Rufskin." You can view the entire issue here. You can keep up with the latest Rufskin by liking its Facebook page, following on Twitter @rufskindenim, of follow them on Tumblr.
Follow The Man Crush Blog on Twitter | Facebook | Tumblr | Pinterest | Newsletter
Click on thumbnails to view larger images.