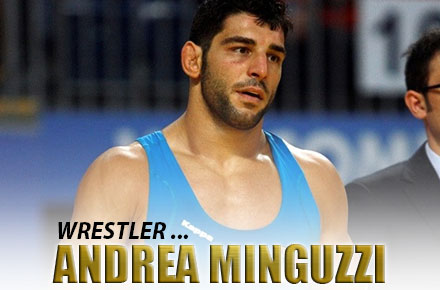 Believe it or not, my sports crush this week is neither a rugby or footballer! I know, I'mma give you a moment to pick yourself up off the floor but brace yourself–he's still a total knockout. Check out Italian wrestler Andrea Minguzzi. I think I'm going through a singlet phase because the moment I saw him in his form-fitting blue singlet I fell to my knees wanting him to pin me to the mat. He was born in 1982 in Castel San Pietro Terme. He won a gold medal in the 2008 Beijing Olympics but really, this is all about this body of his. He has just the right amount of muscle, an amazing torso and has this super hot little vein that pops out across his bicep when he wretles his competition into submission. I'm gonna need a minute but you peeps enjoy these pics I found of him.
Follow The Man Crush Blog on Twitter | Facebook | Tumblr | Pinterest | Newsletter
Click on thumbnails to view larger images.