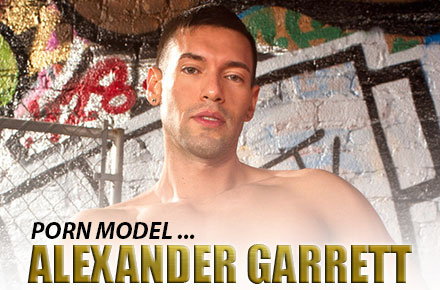 Ready for your weekly dose of naked and NSFW goodness? Well, you get a little of that everyday but today's gonna get you all excited. Check out Colombian hottie Alexander Garrett. Alexander is 5'11" tall, 170 lbs, 8.5″ uncut and is a versatile bottom. Lucas Entertainment writes, "Modeling became Alexander's pursuit out of pure curiosity, and he'd like to one day fulfill his fantasy of attending a sex party where he can get fucked and suck lots of hot guys at once! It's impossible not to fall for this Latin lover: just look at those come-hither eyes and that head of tousled black hair!" Oh, I'd love to run my fingers through that hair and over other parts of his anatomy, lemme tell you! You can follow Alexander on Twitter @Alexx_Garrett. Some of the images in today's gallery are NSFW and intended for those 18 years or older. 
For a few more NSFW photos of Alexander check out The Man Crush Tumblr.
Follow The Man Crush Blog on Twitter | Facebook | Tumblr | Pinterest 
Click on thumbnails to view larger images.