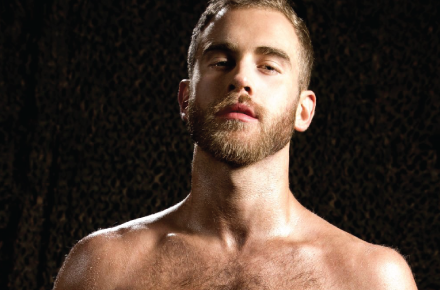 Ok, not that I'm claiming any credit for this but earlier this year I declared my lust and affection for the scruffy boy wonder that is Shawn Wolfe and now all of a sudden Raging Stallion's declared him their Man of the Year! I'm totally in agreement. Shawn is sexy on so many accounts. All the hair, the face, the lips, the scruff the cock … let's just all take a moment to lust and crush hard, emphasis on hard, on Shawn Wolfe. You can follow Shawn on Twitter @ShawnWolfeXXX. For even more photos of Shawn click here. Some of the images in today's gallery are NSFW and intended for those 18 years or older. 
Follow The Man Crush Blog on Twitter | Facebook | Tumblr | Pinterest 
Click on thumbnails to view larger images.