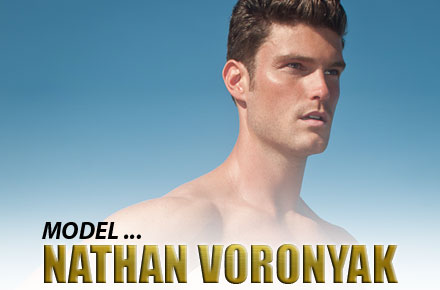 We're going to end the work week on a bang. Today's crush is Chosen Models' Nathan Voronyak. Nathan is 6'2″ tall, brown hair, blue eyes, 31 inch waist and wears size 11 shoes, according to his profile. Though he has a hot body, there's just something about this man's face that really gets my engine purring. Though, that one shot of him all wet with his arse out definitely gets another part of me purring, if ya know what I mean.
Follow The Man Crush Blog on Twitter | Facebook | Tumblr | Pinterest 
Click on thumbnails to view larger images.