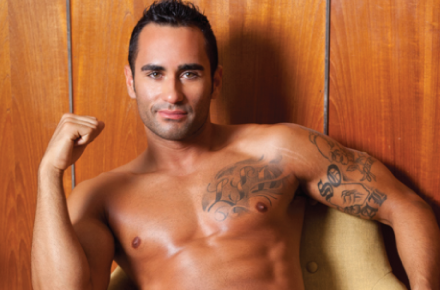 Now this is what you'd call tall, dark and handsome! Randy Blue's been stepping up its game lately and its latest find is a total knockout. Check out Joey Santana. Joey is all confidence and swag, saying he doesn't have any signature dance moves but simply calls or motions for a guy to come over to him and he gets what he wants. The clip and the images in today's photo gallery are NSFW and intended for those 18 years or older. For more guys like Joey you can follow Randy Blue on Twitter @RandyBlue or visit its website www.randyblue.com.
Follow The Man Crush Blog on Twitter | Facebook | Tumblr | Pinterest 
Click on thumbnails to view larger images.