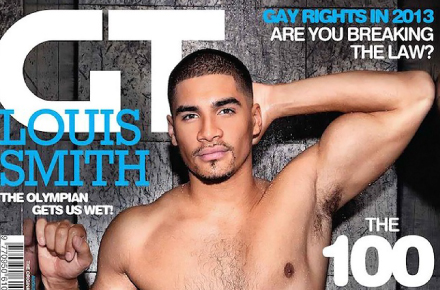 Louis Smith is someone I've crushed hard—emphasis on hard, fellas—on Louis Smith ever since I watched him flip, twirl and get all intimate with the rings and poles during the Olympics. You can check out a teaser from the article where Louis talks about his gay crush being Will Smith (I'll try to forgive him for not being a bit more creative on that one) and how he believes everyone should have the right to love who they want to love. For more photos of Louis click here. You can follow him on Twitter @louissmith1989.
Follow The Man Crush Blog on Twitter | Facebook | Tumblr | Pinterest 
Click on thumbnails to view larger images.