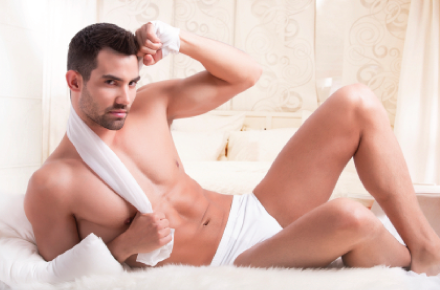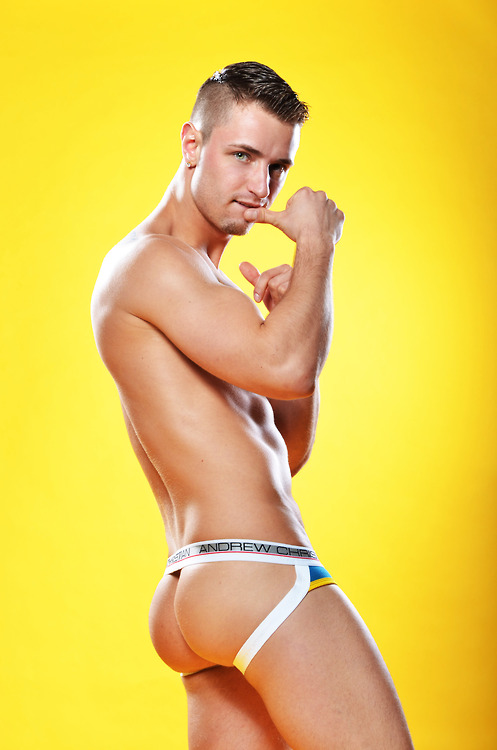 Every morning, we take the time to pick out an outfit that defines our style. We have our outfits serve as a projection of our personality. We plan, coordinate and even actively go shopping to find perfect pieces to fully build out our wardrobe. We spend all this time on our outward appearance, but what about when it comes to underwear? Yeah, it might be underneath it all, but do you give it as much thought?
If you're a regular reader of this blog then you know I dedicate an entire section of the blog to underwear titled Brief Encounters. Why? Because believe it or not, for a man, your underwear is a big deal. It can give you confidence, it's stylish, it's what your hook up will see, what your boyfriend will be turned on by, what will get you attention in the locker room. Do you see your underwear as an expression of your personality and your style? Duh, you should! What you wrap your bulge in says a lot about who you are, so you can't just take your selection lightly.
Let's get real–presentation is key, especially when it comes to your junk. No one wants to be greeted with some ratty drawers that you've been holding on to since high school. That's ain't gonna cut it, honey. Remember it was Kurt from Glee that said, "Every moment in your life is an opportunity for fashion." This is true for your underwear. To shake up this debate I asked the experts over at Adam & Eve, an adult store based in North Carolina, to share their sexpert opinion on underwear. The style options go well beyond the boxer or brief debate, so check out 'em out, see what they have to offer and what they just might say about you. Plus there are some hot pics to go along with each style!
Boxers:
Ok honestly, boxers shouldn't even be on this list, but considering some of you guys out there are still rocking them I gotta include it. Sadly, boxers will always be reminiscent of first time hook ups and early sexploration. And hey, maybe that's like some happy trip down memory lane for you, but it probably isn't for most people. Boxers are really only good for those days when all of your other undergarments are dirty and you can't get away with wearing nothing. These shorts-like underwear are baggy, provide maximum junk coverage and breathability, but absolutely no support. Pair these babies with loose fitting clothing and your childhood bedroom and then shashay along.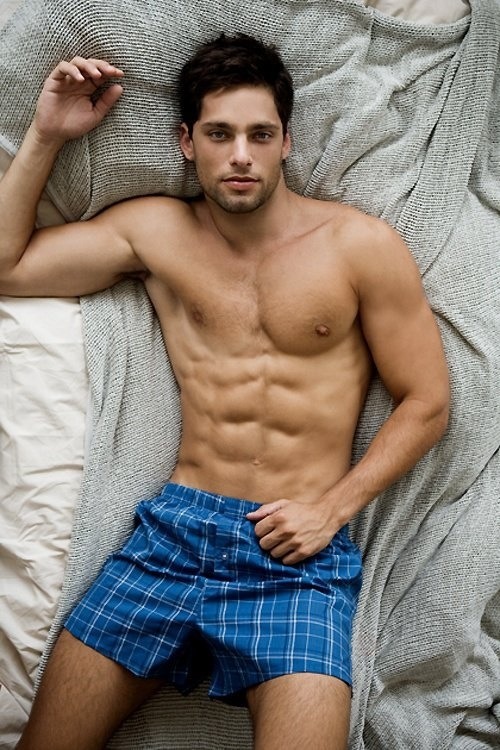 Briefs:
These were made for the traditional man. You like 'em, they're comfortable, they're reliable and have been supporting you since you were 6 years old. But unlike the squeamishness of boxers, briefs can provide a polished look that lends itself to a tightly wrapped presentation. They offer moderate coverage and excellent support. While you can wear them with most outfits, they don't really scream sex pot, so avoid rocking these when you're trying to get down.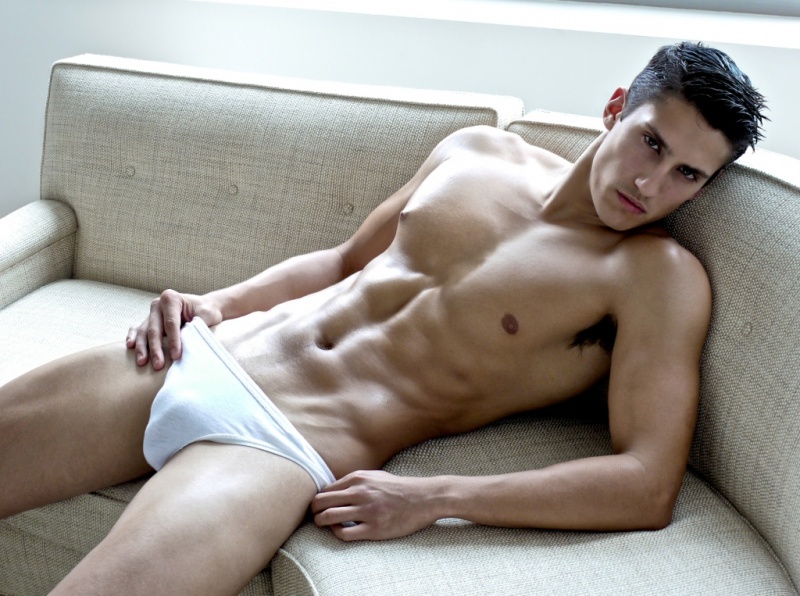 Boxer-briefs:
Well, hello. Wearing and seeing boxer briefs is like that wonderful feeling you get when you mix Ben and Jerry's and 4 hours of your favorite reality TV show; it's a magical mind explosion. While its formative two aren't amazing on their own, they do have the ability to come together and create something deliciously intoxicating. Boxer briefs are perfect for every day and every outfit. They tell the world that you're put together and mean business but are also down for a good time. They provide excellent support, lift your butt cheeks and hug your thighs. Go long, medium or even short in your leg coverage; there's so many options. You can stick to the tried and true black or white ones or live it up a little. You can typically find some fun options at novelty stores like Adam & Eve.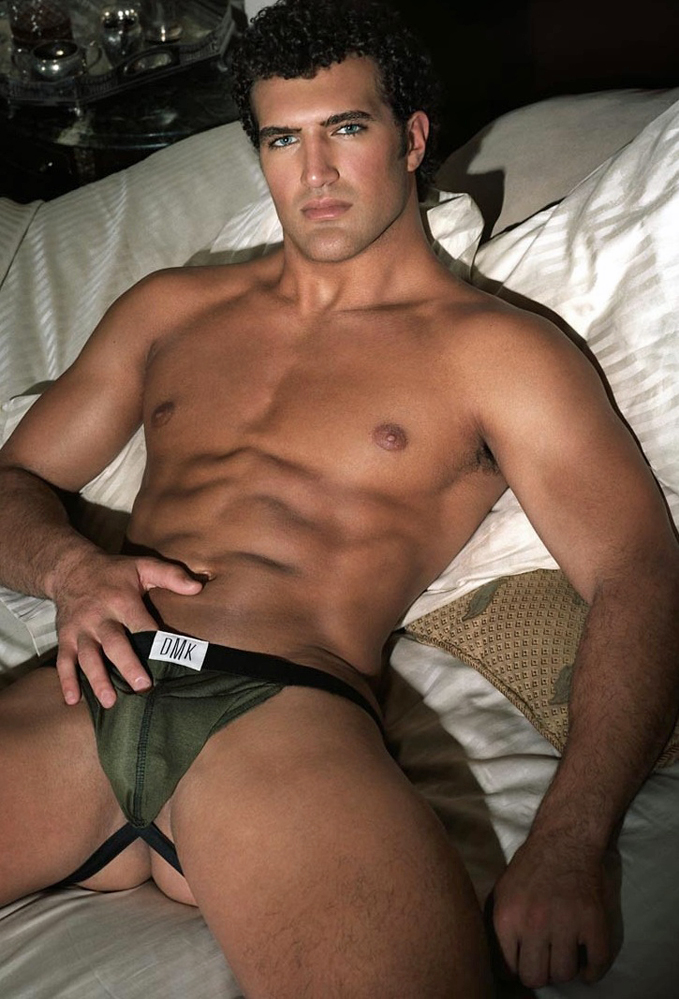 Jock straps:
Jock straps are the mullet of the underwear community. It's a business up front, party in the back approach to undergarments. This style of underwear is for a man who knows what he wants and isn't afraid to go after it. Don't let old memories of soccer and sports cups cloud your vision, a jock strap can actually be a very sexy look. Good for the man who wants to keep his manhood supported in the front, but light in the back.
Bikinis:
Bikini styled underwear is quite similar to a Speedo. This is the uniform of choice for many body builders and can be frequently found on beaches worldwide. Bikinis are a great choice if you like the idea of briefs, but the in-your-face look of jock straps. Bikinis offer full butt coverage and moderate support up front. Much like boxer briefs, these can be worn at any time and under any outfit. These too provide you a sexy option for your junk, as it still leaves some things up to imagination.
G-string:
A g-string is your way of saying you came to party. This style of underwear is great when paired with a bow tie or tight jeans. It gives you the option to feel free, dance to your heart's content and even get your helicopter on. You'll be best served to save this style of underwear for sweaty nights out or crazy nights in! A g-string provides the least amount of coverage possible and absolutely no support.
What do you generally go for?