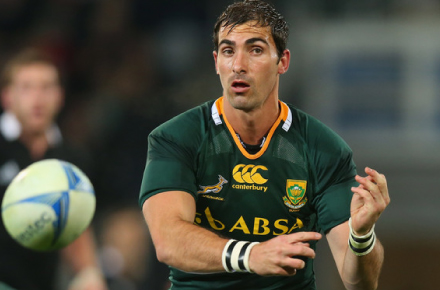 There's nothing better than a hot face and I definitely get that loving feeling when I check out today's featured crush, Ruan Pienaar. This 30-year-old rugby player is from Bloemfontein, South Africa and plays scrum- or fly-half for Ulster. Ruan is 6'2 tall and 198 lbs. Really, I just think he's hot, which sound superficial and I know I could cram in facts and stats from his career but … just enjoy him for the pretty, hunkalicious man that he is. You can check him out on Facebook.
Follow The Man Crush Blog on Twitter | Facebook | Tumblr | Pinterest 
Click on thumbnails to view larger images.