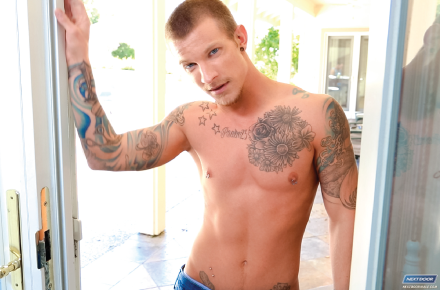 Check out this cute Midwestern-dream boat by the name of Jaxon Colt, one of the latest men at Next Door Male. With scruff, tattoos, piercing blue eyes and a tight body, you can tell he's the type of guy that gets funner to be around the more he undresses. You can see a few more NSFW pics of him on The Man Crush Tumblr. Some of the images in today's gallery are NSFW and intended for those 18 years or older.  You can check out Next Door Male www.nextdoormale.com and follow them on Twitter @NextDoorMale.
Follow The Man Crush Blog on Twitter | Facebook | Tumblr | Pinterest 
Click on thumbnails to view larger images.