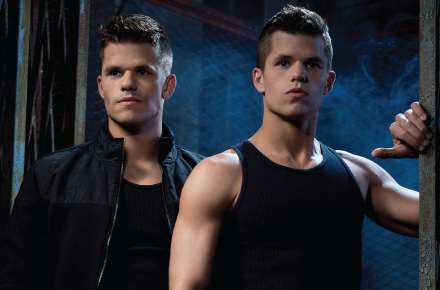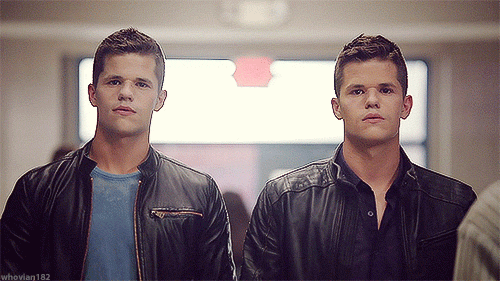 Notice the title of today's entry? It's not singular but plural. Yep, today I'm finally crushing on the Carver twins. Now, when they were introduced to Desperate Housewives years ago and the gays were going ga-ga for them … I wasn't. Not gonna lie, I just wasn't feeling them. They seemed rather twinkish and when they were shirtless it still didn't get my engines purring. Fast forward to now, however … lawd have mercy! They've buffed up, hit the gym hard, got those biceps pumped up and are getting my hormones in a tizzy on MTV's Teen Wolf where they play a pair of werewolf twins. You can follow Charlie on Twitter @Charlie_Carver and on Facebook;  you can follow Max on Twitter @maxcarver.
Follow The Man Crush Blog on Twitter | Facebook | Tumblr | Pinterest 
Click on thumbnails to view larger images.