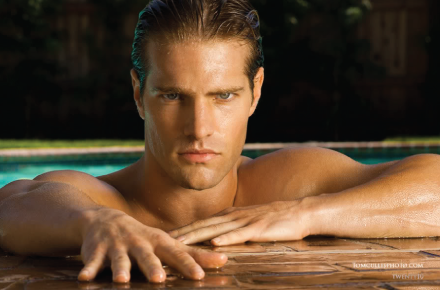 Not to shade anyone but before there was Benjamin Godfre, Kirill Dowidoff and a list of other male models that've come to dominate our advertising and Tumblrs, there was the one and only Joseph Sayers. I'd be remiss to have a blog titled "Man Crush" and somehow not feature him on this blog. This 5'7″ tall, blond haired, blue eyed stud was born in 1983. Joseph first landed on everyone's radar when he was featured in Abercrombie & Fitch's quarterly photographed by Bruce Weber. He was also featured in campaigns for Polo underwear, DSquared, Macy's and photographed by everyone from Steven Klein to Tony Duran.
Follow The Man Crush Blog on Twitter | Facebook | Tumblr
Click on thumbnails to view larger images.