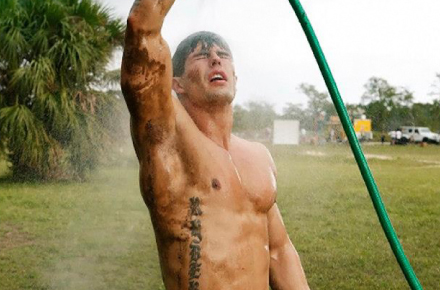 Are you athletic, competitive and don't mind getting dirty? Then the Out-Fit Challenge may be for you! The Out-Fit Challenge is the first ever national LGBT mud run that features a 5k course with over 15 obstacles for you to get through. Some of these LGBT-themed obstacles include "Hello Sailor," "Is That Mud In Your Pants," and the "Vagitarian." Seems fun, doesn't it? You can run or crawl your way through the course. Photography used in promoting this event include shots by Lewis Payton. To find out how you can take part in one of these events taking place in Miami, New York and Chicago, visit the website www.out-fitchallenge.com.
Follow The Man Crush Blog on Twitter | Facebook | Tumblr | Pinterest 
Click on thumbnails to view larger images.