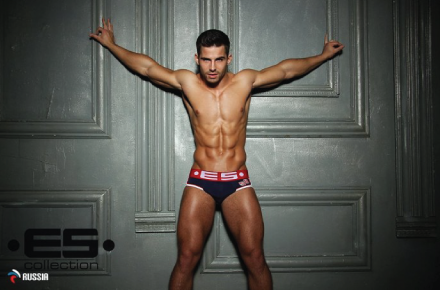 So, you know how I seem to always find a way to post about the very hot Russian model Kirill Dowidoff? Surprise, I'm not this week. I know, I'll give you a moment to pick your jaw up from the floor. No, this week I'm posting about his brother, Roman! Yes, good genes and muscles seem to run in the family. Check out these hot pics of Roman taken by Sasha Kosmos and Ruslan Elquest. For details on ES Collection visit its website www.escollection.es/web and follow them on Twitter @escollection.
Follow The Man Crush Blog on Twitter | Facebook | Tumblr | Pinterest 
Click on thumbnails to view larger images.