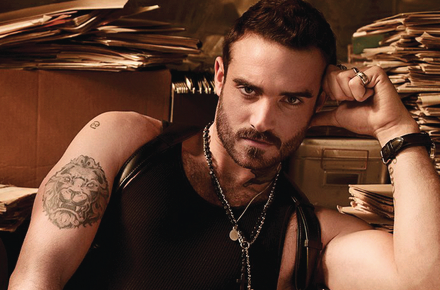 Not gonna lie—while I've never seen actor Joshua Sasse actually act, I'm totally fawning and crushin' hard on him already. He's got muscles, a hairy chest, scruff and a stare hot enough to melt the polar ice caps. The first time I saw his photos I gasped and clutched my imaginary pearls in awe and wonder. How could this stunning man exist outside of one of my paltry wet dreams? For those like me that haven't been exposed to him, Joshua is a British actor born in Westminster, London, England in 1987. He's best known for his role of Alec Laszlo in the television series Rogue. You can learn more about him in this interview he did with Foam magazine. You can follow him on Twitter @joshuasasse.
Follow The Man Crush Blog on Twitter | Facebook | Tumblr
Click on thumbnails to view larger images.