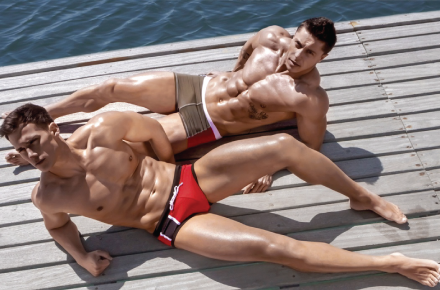 Just in time for summer there's a new kid on the block in terms of swimwear. Check out BWET Swimwear. Wanna B Noticed? Want to B Comfortable? Then BWET Swimwear is for you. Teo Gallardo, the chief designer at BWET, writes, "This collection was born right on the beach, where designers from both New York and Barcelona casually met near the famous Beach of "Barceloneta," in Barcelona. The chemistry was pure and the ideas began to flow immediately. We designed dozens of original models both in NYC and in Barcelona, exchanged and swapped ideas. After one year of inspiring design review, the City Style of Swimwear is now a reality." You can shop for these styles and more at bwet.eu. You can also follow BWET on Twitter @bwetswimwear and check it out on Facebook.
Follow The Man Crush Blog on Twitter | Facebook | Tumblr | Pinterest 
Click on thumbnails to view larger images.