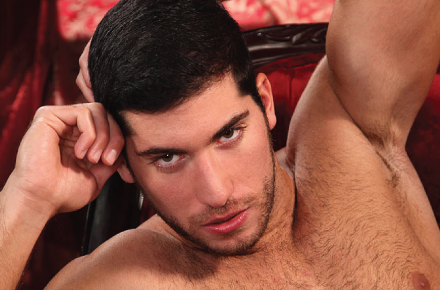 Check out Leo Domenico from UK Naked Men. According to his profile, Leo is 24 years old, 6 feet tall, 190 lbs, black hair, 8″ cut, gay and versatile. UK Naked Men writes, "Leo Dominico is the new hottie on the scene, Born and bred in Cyprus but living in London, Leo is taking the rest of the world by storm. With those killer eyes and a body that would make Tom Daley jealous, ripped abs and a thick cock he's just as good a top as he is a bottom. You only have to catch the first 2 seconds of any of his scenes and your hooked. Jump on the Dominico ship as it's set sail for an island where you dreams and desires will come true. You can follow UK Naked Men on Twitter @uknakedmen or on Facebook. You can follow Leo on Twitter @Leodomenicoxxx. " Some of the images in today's gallery are NSFW and intended for those 18 years or older. 
Follow The Man Crush Blog on Twitter | Facebook | Tumblr | Pinterest 
Click on thumbnails to view larger images.