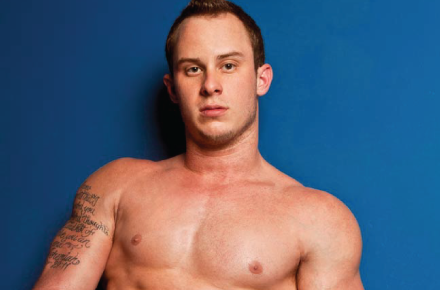 Pierce was like a virgin when he came in for this shoot with Randy Blue because he revealed he'd never done anything like this before. Didn't take long though for him to lose those first-time jitters and get nice and intimate with the camera. As he took off another item of clothing, he warmed up to the idea of letting all those worries and inhibitions go. You can see a preview clip of him in action here. The clip and the pics in today's gallery are NSFW and intended for those 18 years or older. You can see Jason and men like him by visiting www.randyblue.com or following them on Twitter @RandyBlue. For a few more NSFW pics of Pierce you can visit The Man Crush Tumblr.
Follow The Man Crush Blog on Twitter | Facebook | Tumblr
Click on thumbnails to view larger images.