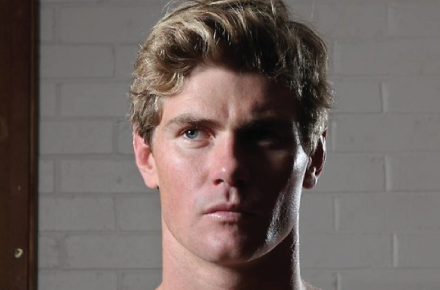 Have you seen Disney's Hercules? If so then I think you'll agree with me that if Hercules from that movie became a real person then he'd probably look a lot like today's featured crush, Berrick Barnes. Berrick was born in Brisbane, Australia in 1986. He's 6 feet tall and 192 lbs and plays in the position of fly-half or inside centre for the NSFW Waratahs and the Wallabies during international matches. Again, I know zilch about sports so I'm not gonna bore you with stats and figures but I'll say Berrick is cute and this is all about those superficial things. Now, I really didn't dig that phase where he grew the porn stache but I'll look past that and will focus on his clean-shaven, hard bodied look.
Follow The Man Crush Blog on Twitter | Facebook | Tumblr
Click on thumbnails to view larger images.