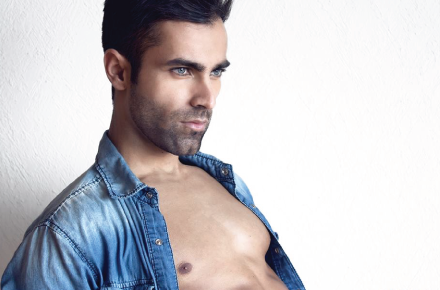 Ok, so I get asked from time to time that age-old question, "What's your type?" Well, now I'll just refer peeps to this post because model Samuel Garcia has everything that I'm looking for. First, piercing blue eyes. Next, scruff that's well-kept and maintained. Third, dark hair. I'm ALL about dark-haired guys with blue eyes, it's my weakness! So here's a nice photo shoot featuring Samuel by photographer Alberto Lozano Algabo to help make my point.
Follow The Man Crush Blog on Twitter | Facebook | Tumblr
Click on thumbnails to view larger images.