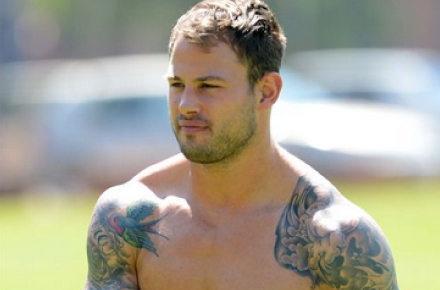 So I definitely am obsessed and addicted to South African rugby players. Yep. Here I was thinking Australia had the best men in the league and tons of the hotties were hiding out on another continent! This week I'm crushing on Francois Hougaard who plays for the Bulls. He was born in 1988 in Paarl, South Africa and is 5'10" tall, 198 lbs. In 2009 he won the Currie Cup ; he won the Super Rugby title in 2010; and checking out his body he could win a few more awards for most buff and ripped, in my opinion. You can follow Francois on Twitter @Francoishougi.
Follow The Man Crush Blog on Twitter | Facebook | Tumblr
Click on thumbnails to view larger images.