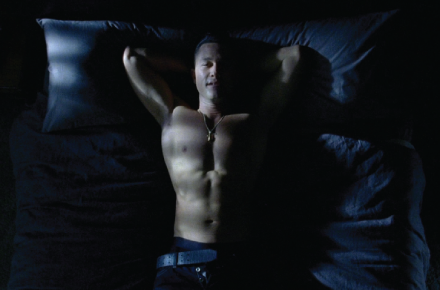 So, Joseph Gordon-Levitt is addicted to porn. Well, not him but his new character is for the upcoming film Don Jon. Seems like Joseph's kept up his workout regimen after Dark Knight Rises and has seriously bulked up and has no shame in flaunting his buffer, meatier frame and Praise the Lord, my body is ready for this movie. Joseph plays a guy from New Jersey that's dedicated to his friends, family and religion that starts to develop unrealistic expectations after watching too much porn. Hmm, this story sounds oddly familiar … Enjoy some pics from the movie and the skin-baring trailer.
Follow The Man Crush Blog on Twitter | Facebook | Tumblr
Click on thumbnails to view larger images.