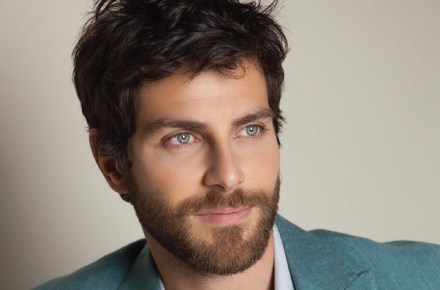 Just when you thought Grimm's David Giuntoli couldn't get any hotter he kicks it up a few notches with a nice new look! Naming the summer hiatus as a main reason, David Giuntoli showed up in the pages of March 2013's Bello Men magazine rocking a beard. Not every man can pull of a beard and I do enjoy his smooth, baby face but my goodness, this man looks just as hot with the beard! Just imagine this wolf-like stud running that beard up against your face and other parts. Ok, now I sound like Lady Gaga so let's wrap things up. You can read some of David's interview with Bello Men on its website here. Photos are by Aleksander Tomovik. For more pics of David you can check out his Man Crush of the Day feature from 2011 here.
Follow The Man Crush Blog on Twitter | Facebook | Tumblr
Click on thumbnails to view larger images.