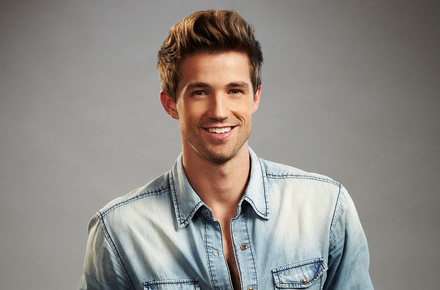 So, while I applaud The Voice in focusing on people's actual singing abilities over how they look, let's get serious–unless you're blind, looks do matter in the entertainment industry. That's why I'm crushin' a bit hard on Josiah Hawley who has been competing this season on the show. You see, Josiah reminds me a bit of Adam Levine, though they aren't on the same team on the show. Both have good voices but what sells those voices are their good looks! I mean, come on. I remember Josiah during the battle rounds and the way he looked at the camera was enough to make you run out to change your undies (or panties if you're one of the few ladies to read this blog). Josiah was a model before coming on to the show and just by his looks and some of his performances he could be the show's real first breakout star … if they don't rig it like they do every season to ensure someone as good looking as he is fails to make it to the finale. You can follow Josiah on Twitter @josiahhawley.
http://youtu.be/lVqkKnc_hNE
Follow The Man Crush Blog on Twitter | Facebook | Tumblr
Click on thumbnails to view larger images.