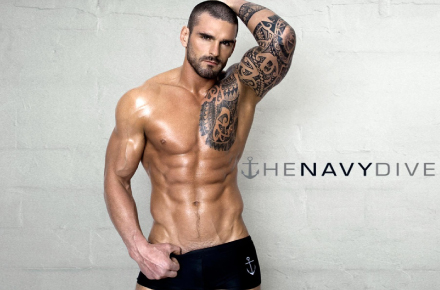 Since I usually devote Thursdays to featuring a rugby player, why not double dip? Here's rugby player-turned-model Stuart Reardon in a hot photo shoot for The Navy Diver. Stuart can be seen showing off such styles as the Miami Navy Diver Black, BabyPink Commando, Stripelicious trunk, Nautical Kel, Azzure Blue and White trunk and the Shark boy, Azzure and Gold brief. You can follow The Navy Diver on Twitter @thenavydiver and check out its page on Facebook. You can follow Stuart on Twitter @stureardon.
Follow The Man Crush Blog on Twitter | Facebook | Tumblr
Click on thumbnails to view larger images.