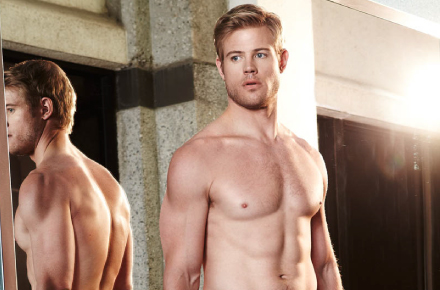 As we prepare to bid adieu to The CW's 90210, I mourn the loss not of the show because, let's be serious, the plot lines required you to suspend your senses and grip on reality to accept and get, but I instead mourn the loss of being able to tune in each week to see the show's hot male cast. Trevor Donovan in particular! Trevor appears in the April 2013 issue of Glamoholic magazine and was photographed by JSquared Photography, baring much skin while mixing in just enough style to keep everyone thoroughly entertained. In the interview (that you can read here) Trevor talks about how 90210 changed the course of his career and his plans following the show's upcoming finale. You can follow Glamoholic magazine on Twitter @glamoholicmag and check it out on Facebook. Youc an follow Trevor on Twitter @TrevDon.
Follow The Man Crush Blog on Twitter | Facebook | Tumblr
Click on thumbnails to view larger images.