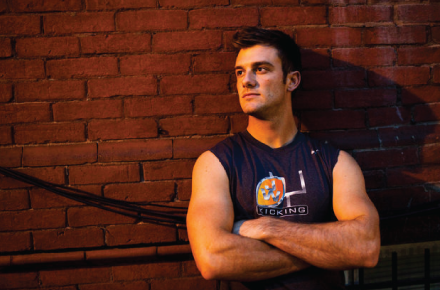 Ok, so, there's this thing called the NFL Draft that's been going on over the past few days and apparently it doesn't involve a faulty window or beer but instead men being traded between different football teams. There's one player that has my interest in particular–Middle Tennessee State's Alan Gendreau. This 23-year-old kicker isn't part of the draft but training in hopes of being able to tryout at training camp in a couple months. He personally isn't looking to get into the NFL just to become the first out gay player, he just wants to play his game. Let him in, NFL! You can read more about him in this article from the New York Times. You can follow him on Twitter @AGendreau38.
Follow The Man Crush Blog on Twitter | Facebook | Tumblr
Click on thumbnails to view larger images.