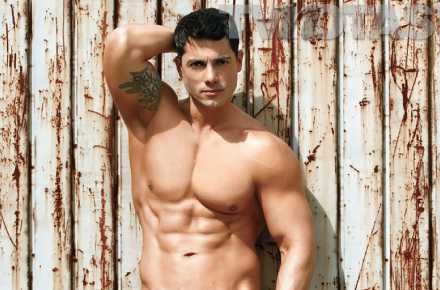 Check out Puerto Rican actor Jorge Alberti photo shoot for TVNotas. Jorge has starred in many telenovelas including The Other Side of the Soul where he plays Armando. The actor revealed to TVNotas that it's hard for him to accept being called "hunk" or "sexy" by his fan base but it's something he's learning to deal with in regards to his fanbase. The 35 year-old maintains a natural body through hard work and working out in the gym. Photos by Mauricio Orozco. Read more about him on TVNotas' website www.tvnotas.com.mx.
Follow The Man Crush Blog on Twitter | Facebook | Tumblr
Click on thumbnails to view larger images.