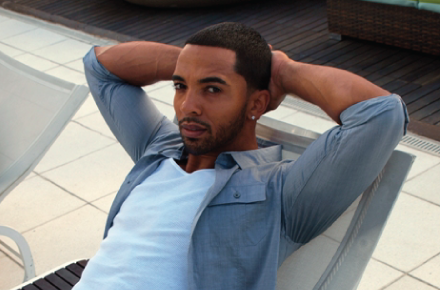 If you haven't bene able to tell, I watch a lot of television and many of my crushes come from the entertainment industry because of this. On Tuesdays I watch BET's series Let's Stay Together. Considering it's on BET it's actually not as ghetto and ratchet of a show as you'd imagine and has some ridiculously good looking men on it, including today's crush Christian Keyes. Christian plays Troy in the show, a bit of a bad guy/player that's attempting to be a good guy nowadays. The best scenes are when Christian strips off his shirt to reveal his perfectly-sculpted body, abs and tattoo. You can read more about him and see additional images on his website www.christiankeyes.com.
Follow The Man Crush Blog on Twitter | Facebook | Tumblr
Click on thumbnails to view larger images.