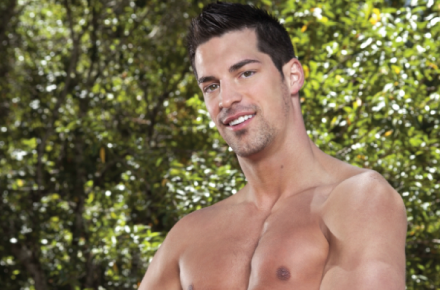 So every week I feel like I'm going to run out of a stand-out worthy model from the adult entertainment realm but then I look back at my trust list and realize there are still a few men left worth swooning over. Here's Cal Skye, one of Raging Stallion's models. Cal is 6'3″ tall, dark brown hair, brown eyes, swimmer's build, smooth, 7″ cut and a bottom (source: Raging Stallion). You can follow him on Twitter @CalSkyeXXX. He's outrageously hot and cute and taken (cue audience sigh). He's currently dating past crush, porn model Tom Wolfe (check him out here). Some of the images in today's gallery are NSFW and intended for those 18 years or older.
For a few additional pics you can visit The Man Crush Tumblr (NSFW).
Follow The Man Crush Blog on Twitter | Facebook | Tumblr
Click on thumbnails to view larger images.