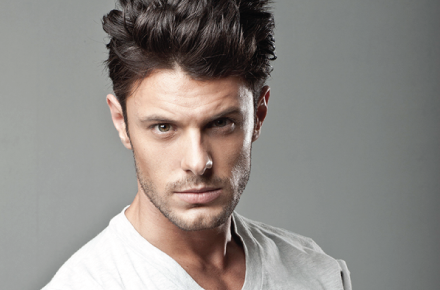 Let's end the week on a high note. Take a look at Brazilian model Eduardo Coutinho. Part of his signature look has been his curly hair though I find myself crushing even harder on him when he has straight styled hair. Today's gallery includes shots by Sérgio Santoian, Lucio Luna and Prema Surya. In addition to modeling Eduardo is an actor, appearing in films such as Do Começo Ao Fim. There's something about a hot Brazilian stud that just gets me all warm and tingly and worked up.
Follow The Man Crush Blog on Twitter | Facebook | Tumblr
Click on thumbnails to view larger images.