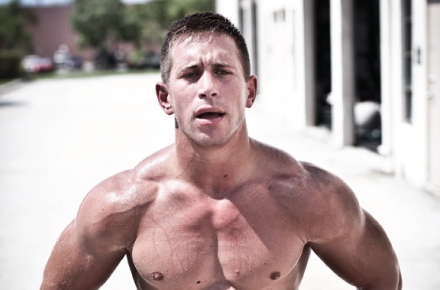 In case you haven't picked up on this over the last two years or so, I do like my jocks and dedicated Thursdays to them. I like them all areas of sports and athletic backgrounds and today's crush is from the realm of lifting and CrossFit. Check out Dan Bailey. Dan was born in 1984 in Ohio and is a bit of everything–gymnast, Olympic lifter, top-performing CrossFitter. In 2012 he competed for the title of "Fittest Man on Earth." As you can see from all his shirtless pics, such a title would be rather fitting for someone that looks like an action figure. Ripped, muscular and disciplined–Dan has the admiration and respect of many other athletes and many crushin' a bit hard on his body. You can follow him on Twitter @Dan_Bailey9.
Follow The Man Crush Blog on Twitter | Facebook | Tumblr
Click on thumbnails to view larger images.