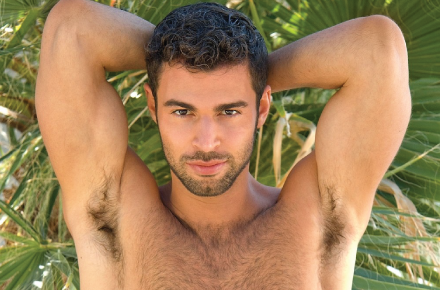 Have you heard of or seen Dario Beck? If not, you're in for quite the treat. Dario is a stud from Spain that models and shoots a few porn scenes here and there. He's 6 feet tall, 185 lbs, black hair, blue eyes. He's currently an exclusive for Titan Men. The hair, the scruff, the lean body … Dario looks like a Greek God and I wouldn't mind getting down on my knees to … uh … pray for his hotness. You can see more photos and updates about Dario by visiting his website www.dariobeck.com. You can follow Dario on Twitter @DarioBeck or find him on Facebook. Some of the images in today's gallery are NSFW and intended for those 18 years or older. For some additional pics you can check out The Man Crush Tumblr.
Follow The Man Crush Blog on Twitter | Facebook | Tumblr
Click on thumbnails to view larger images.