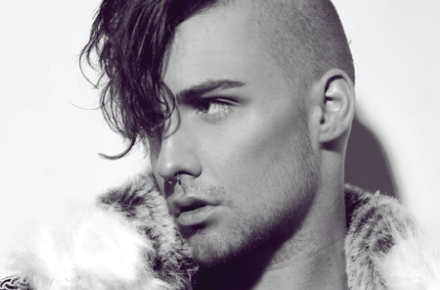 You've likely seen pics of today's featured crush all over the Internet, especially on Tumblr, but like me didn't know who you were looking at. Here's model Tony Apollo whose photo shoot with photographer Tony Veloz has been creating quite a stir. Even though there's not much of a bio on Tony available for us dying to know more about this crush-worthy stud, a lot can be admired just from his photos. First, he's got great hair and a cut that gives him a bit of an artsty/rebel air to him; second, he's got a nice rear end; last, he's very photogenic.  Ok, maybe that's very redundant and evident but it's all true. Crush away on the photos below that include shots by Tony Veloz and Miguel Suarez.
Follow The Man Crush Blog on Twitter | Facebook | Tumblr
Click on thumbnails to view larger images.