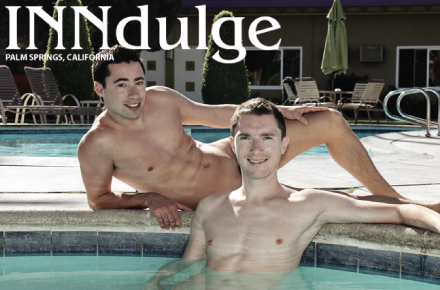 French power couple Arthus and Nico recently stayed over at INNdulge, Palm Springs. With the mission statement, "to pleasure, pamper and gratify one's self," INNdulge strives to make their guests' stay as enjoyable as possible and that means making clothes optional at all times. For current rates, a tour of the INNdulge and more information you can visit its website www.inndulge.com, "like" its Facebook page, and follow them on Twitter @InndulgePS. If you're interested in seeing more of Arthus and Nico you an check them out on Facebook page, follow them on Twitter @arthusandnico, or visit their website. Photos are by Franz Rodriguez.
Follow The Man Crush Blog on Twitter | Facebook | Tumblr
Click on thumbnails to view larger images.